We offer you a maximum in flexibility ...
From experience we know how spontaneus planning in the building industry can be: With several houses and flats at our disposal, we can offer you a lot of options - from one person to greater crews of your personnel.
Please ask us for an individual quote!
... and a temporary home to your personnel.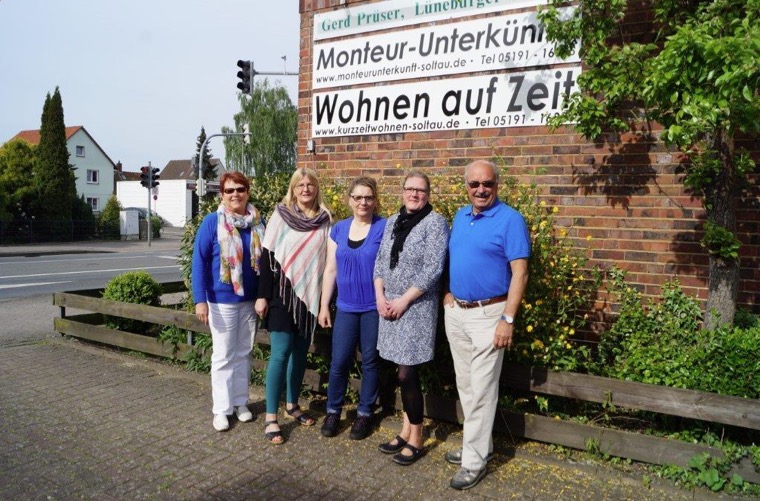 Our Team in Soltau
wants to make your crew as comfortable as possible.
Well equipped flats
Our flats are conveniently furnished with separate beds, TV, wireless interen, a kitchen or kitchenette with coffee machine and fridge, and an eating space. Some even have a garden or terrace.
Our holiday homes are 3-4 star rated and a little more luxurious: They have terraces with a bbq, access to bicycles and are generally a little more spacious. They are therefore ideal if your personnel is staying a little longer.
Cleaning service optional
If your crew stays more than a few days we offer a weekly service including new bedding and the basic cleaning of the flat.